Idlewild Park Splashpad | Oaklawn Improvement District, Wichita, KS
Project Details
---
Year Completed
2016
---
Play Area
4,540 ft2
---
Water Features
14 above ground, 30 ground sprays
---
Lead Designer
Power Play, LLC
---
Splashpad Installer
RJR Enterprises, Inc.
---
Equipment Manufacturer
Vortex Aquatic Structures
---
Equipment Supplier, Customer Service
Power Play, LLC
---
Colorful Splashpad for a Deserving Community.
After much anticipation, Idlewild Park Splashpad opened to the public in 2016. The Splashpad was a huge hit for the Oaklawn Improvement District (a community Southeast of Wichita). The 4,500 ft2 Splashpad has water coming from all directions and not a dry spot to hide. It features 30 ground sprays and 14 above ground features including the always popular Aqua Dome and 4 Water Cannons. The Splashpad project also included 4 shade shelters, tables and benches for parents to relax in the shade and watch their little ones.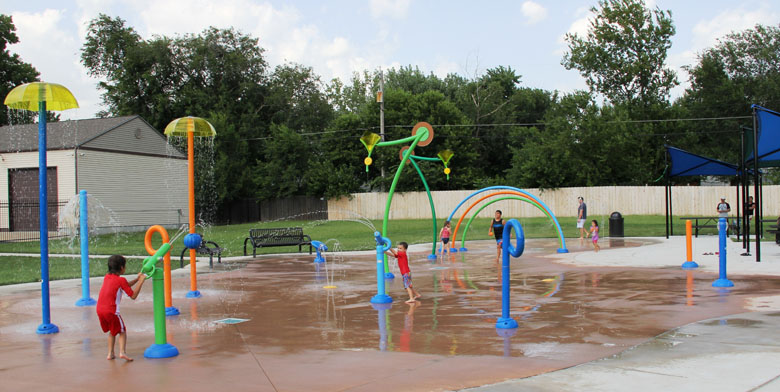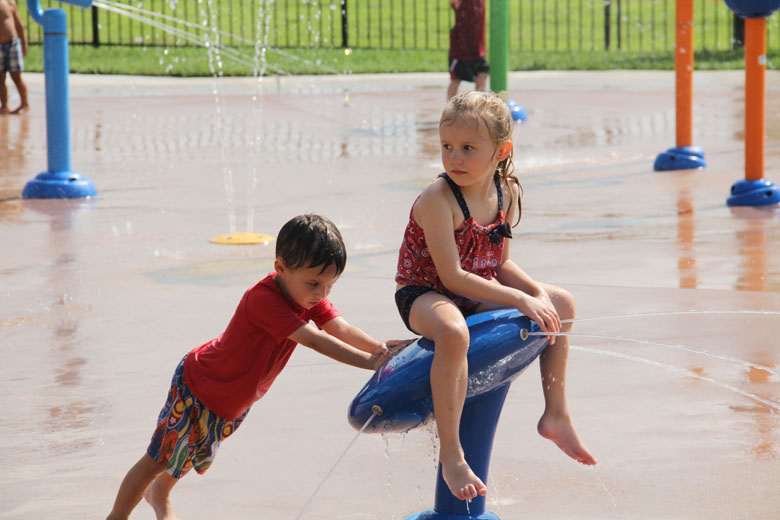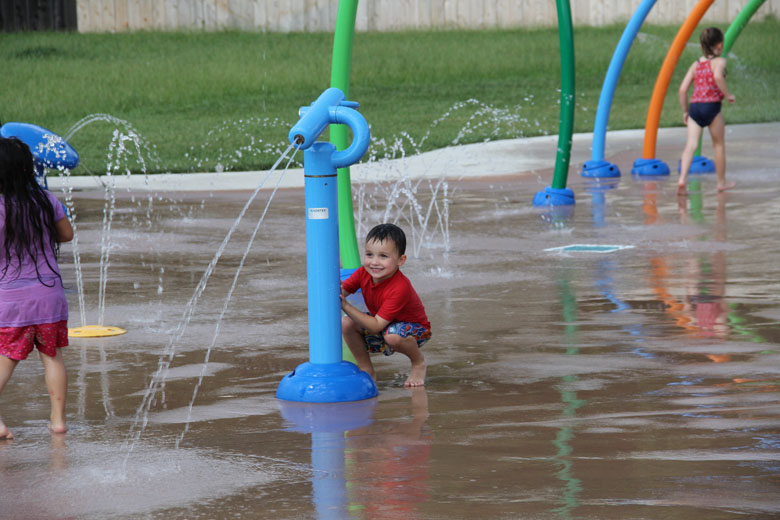 "The lives of Oaklawn residents were changed in the summer of 2016 when our small area put in a Vortex Splashpad. While we are a small community, we believe that our children deserve the best. Vortex is the best and offers lots of different choices. Making the investment for our community got our residents out and talking with each other while watching their children and grandchildren. This is something that every community needs."
Andree Sisco | Oaklawn Improvement District Board Treasurer